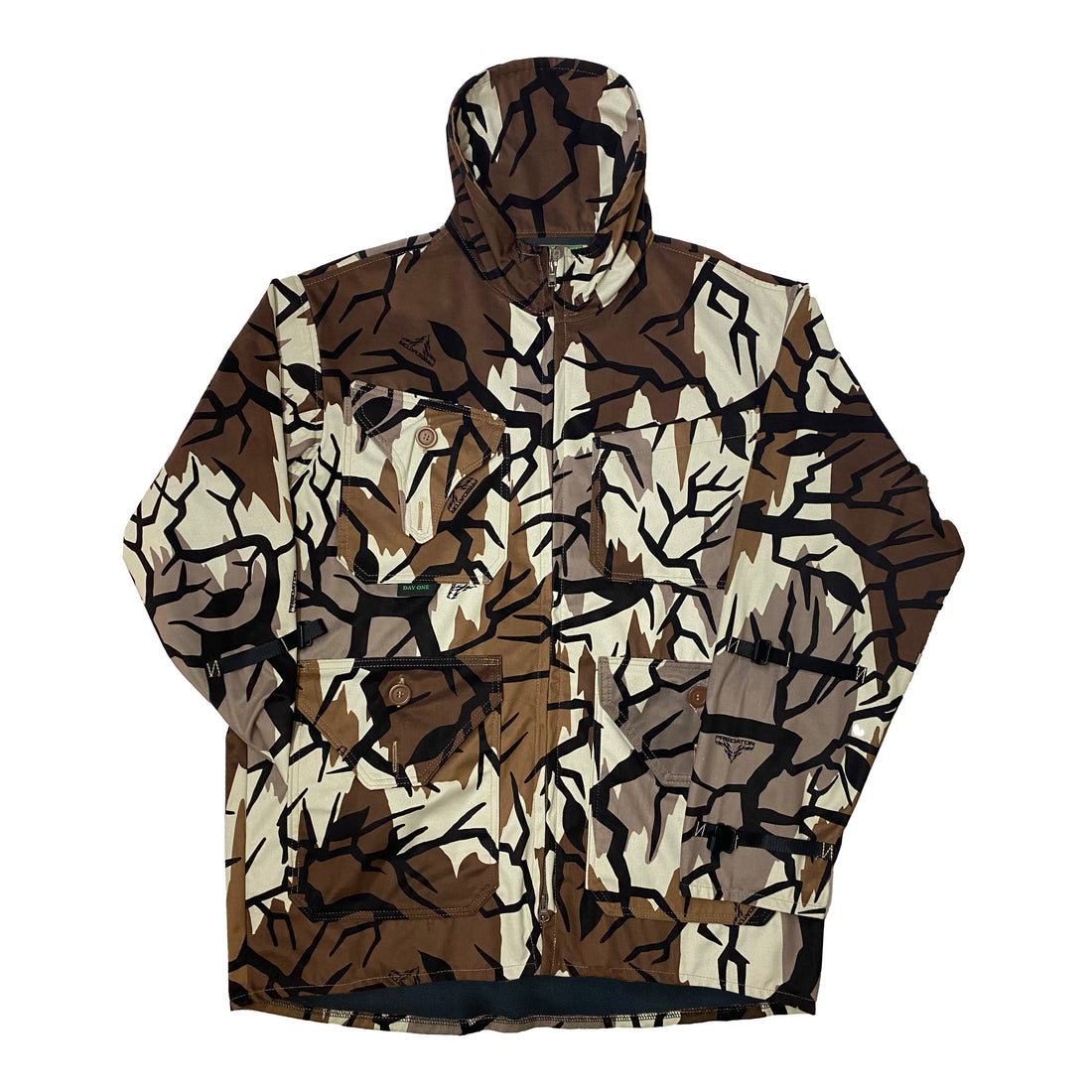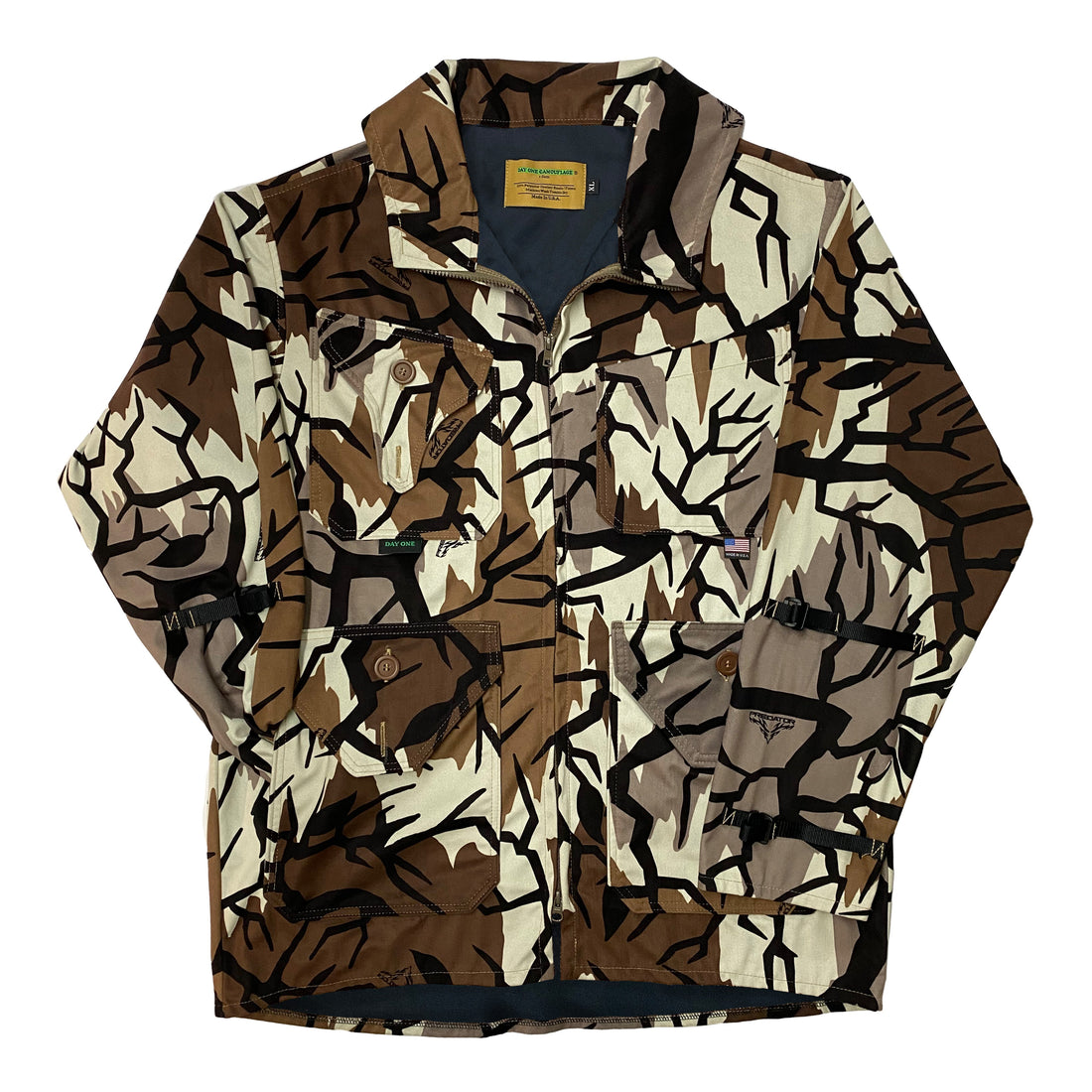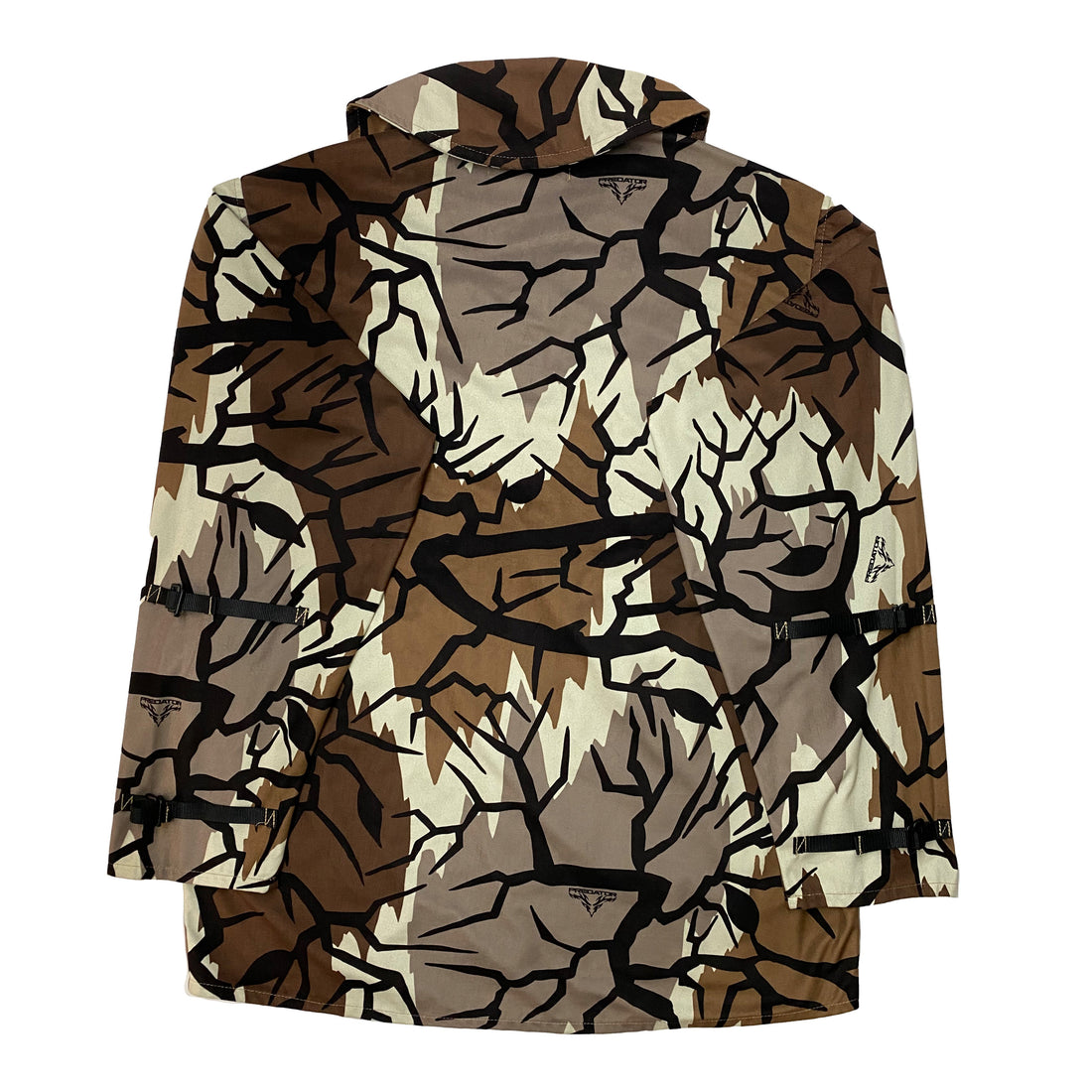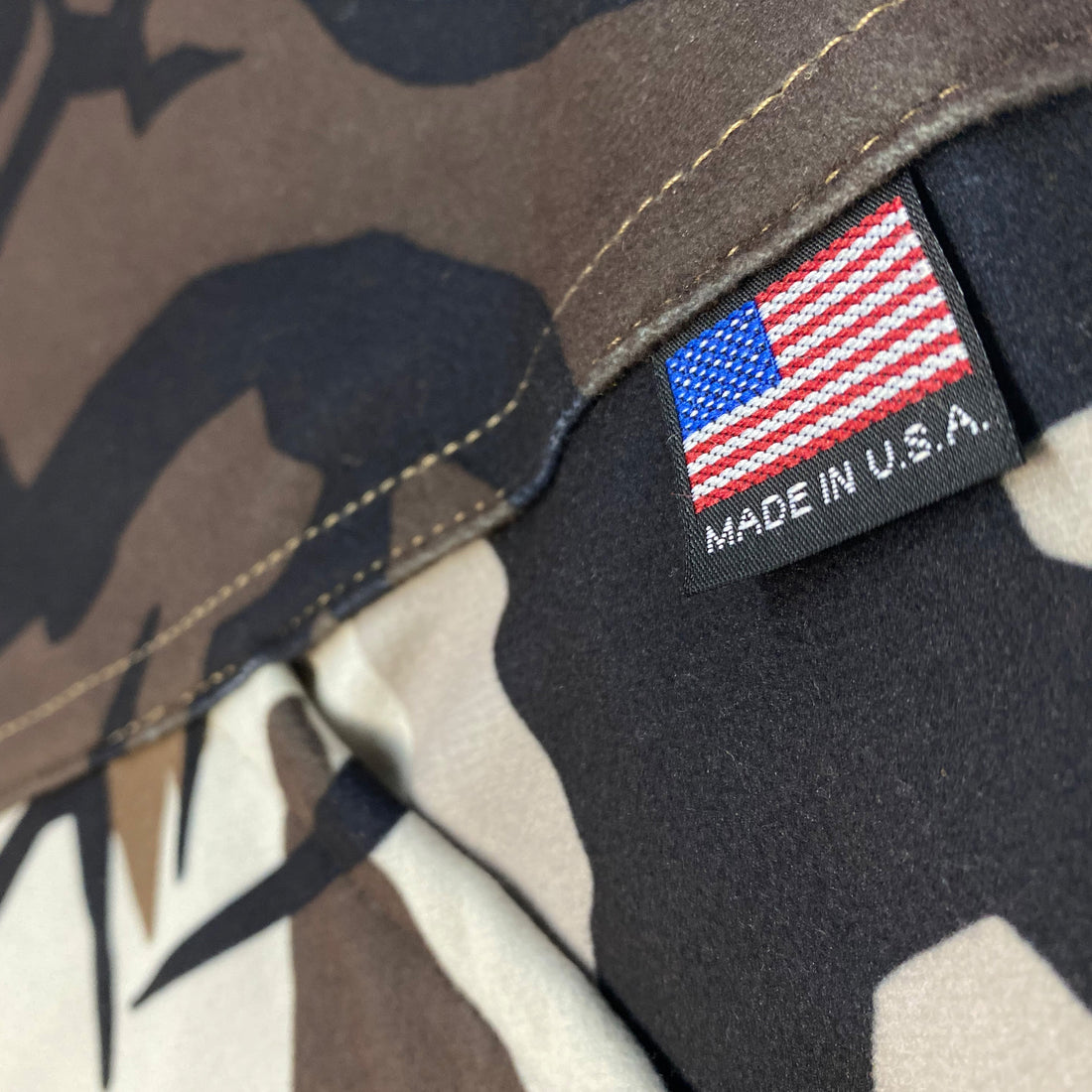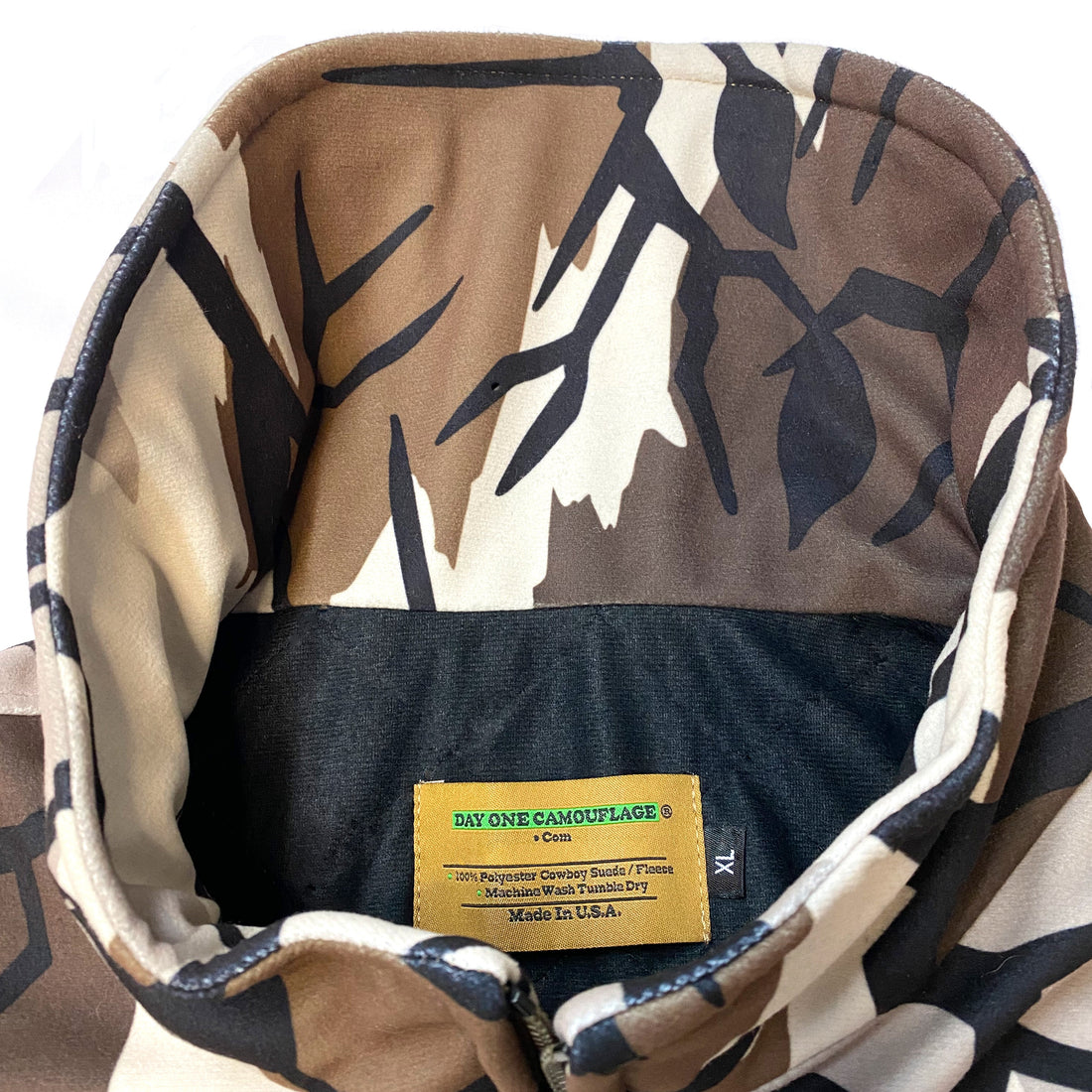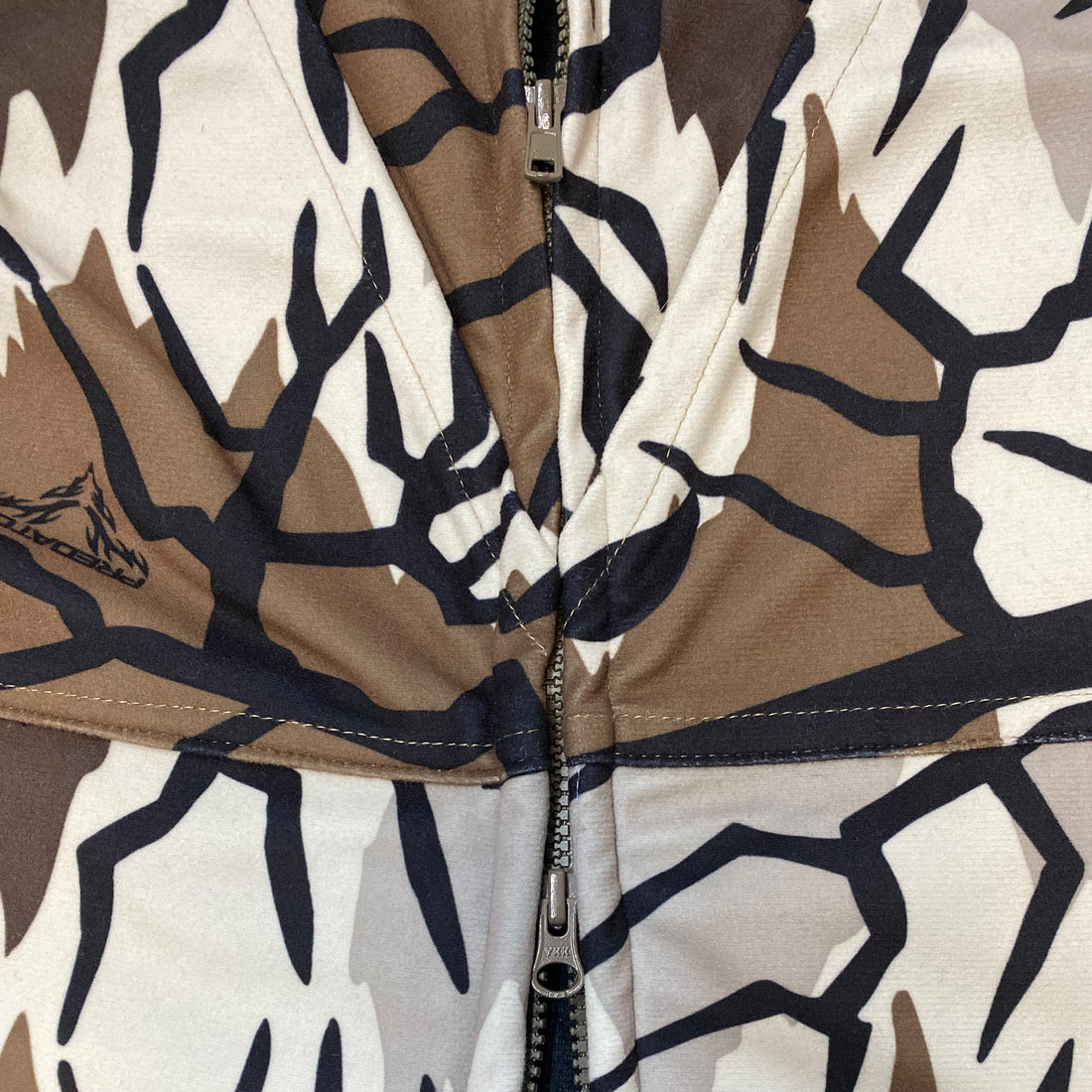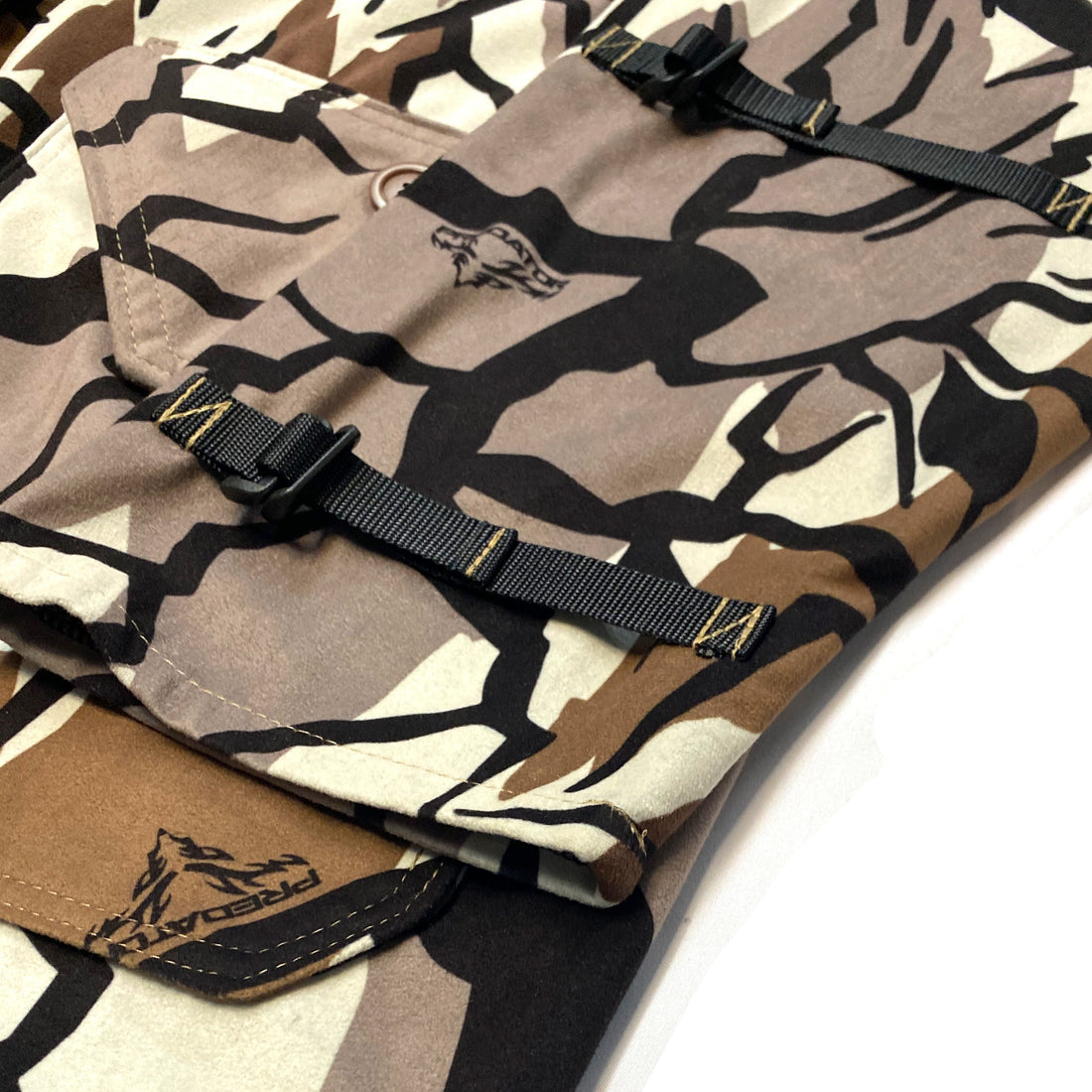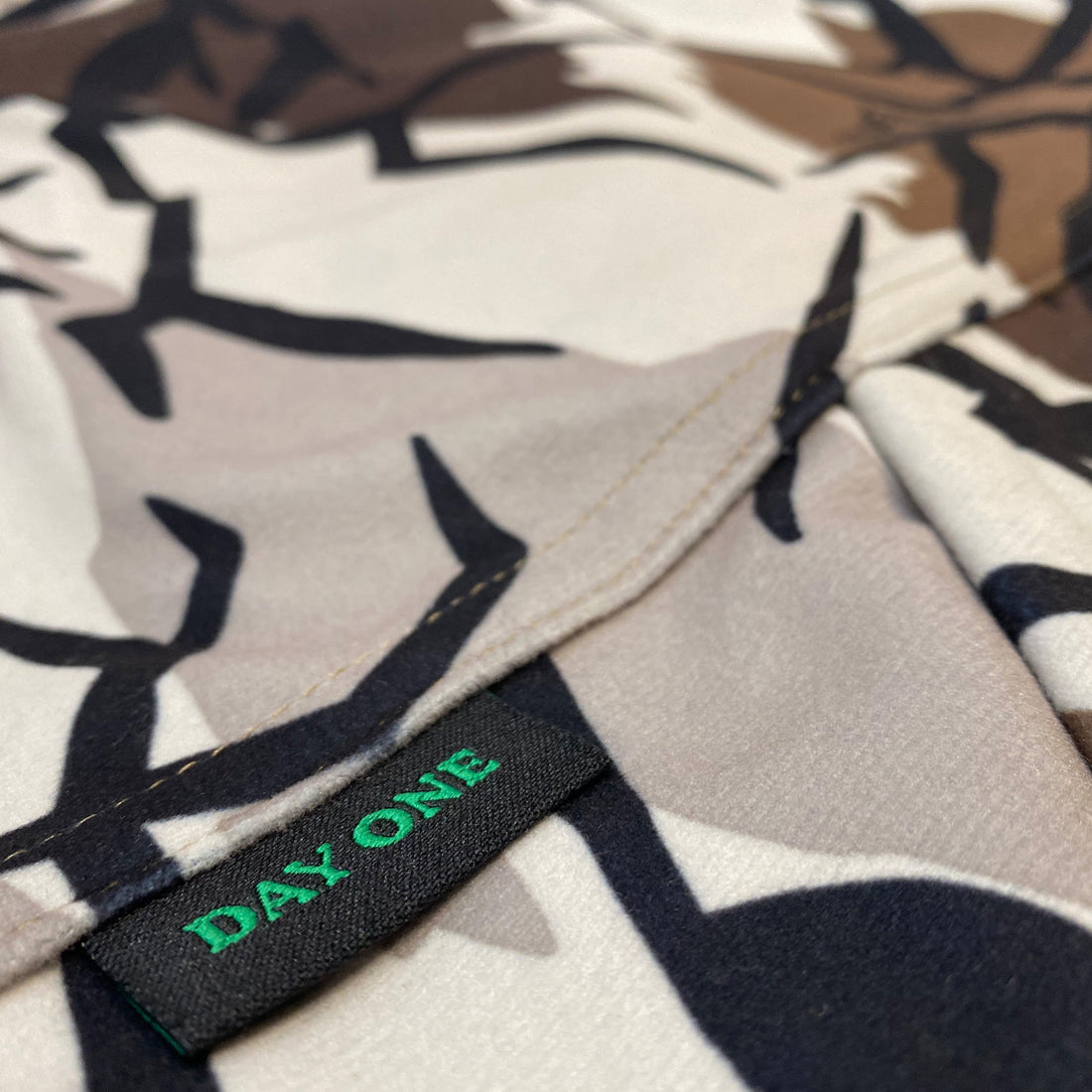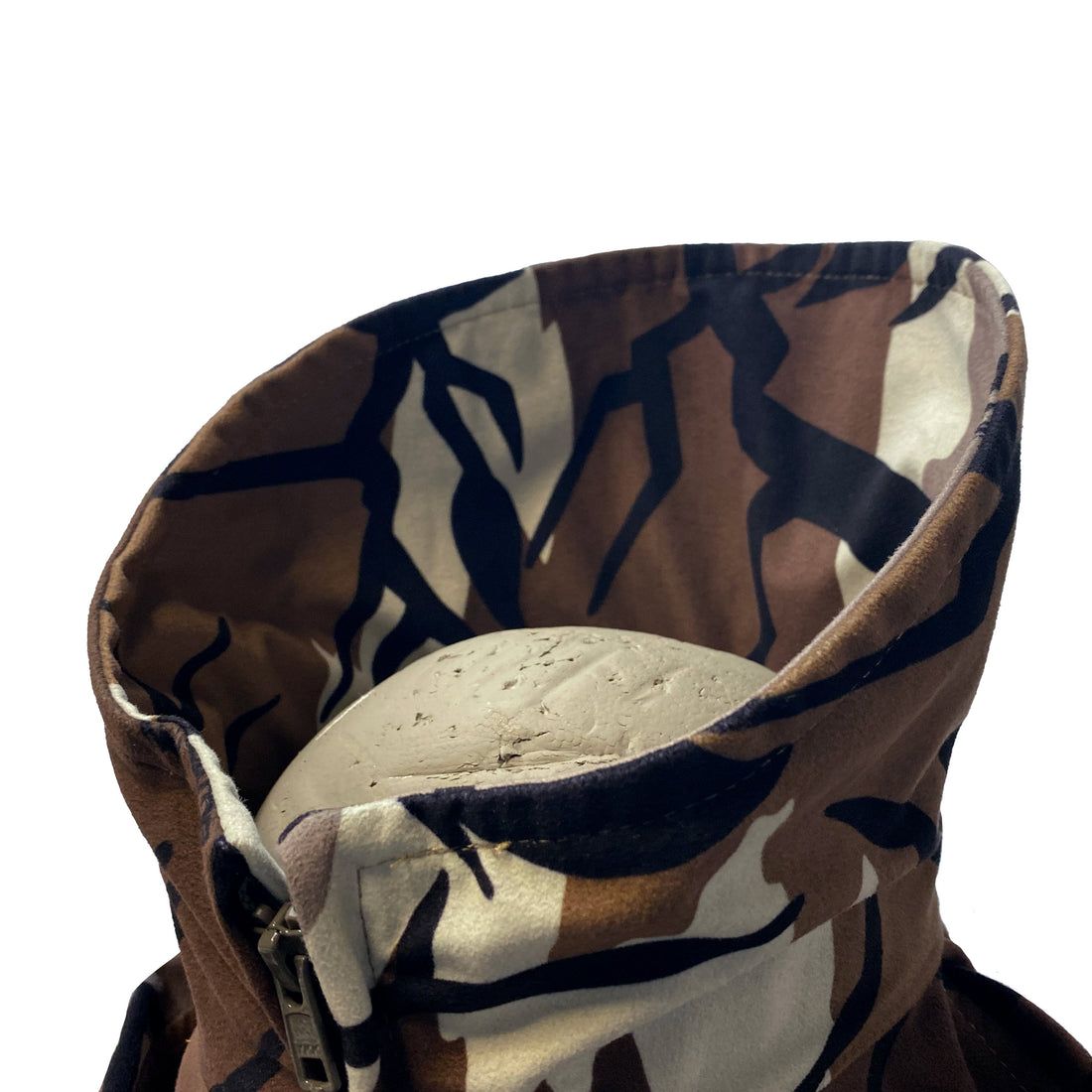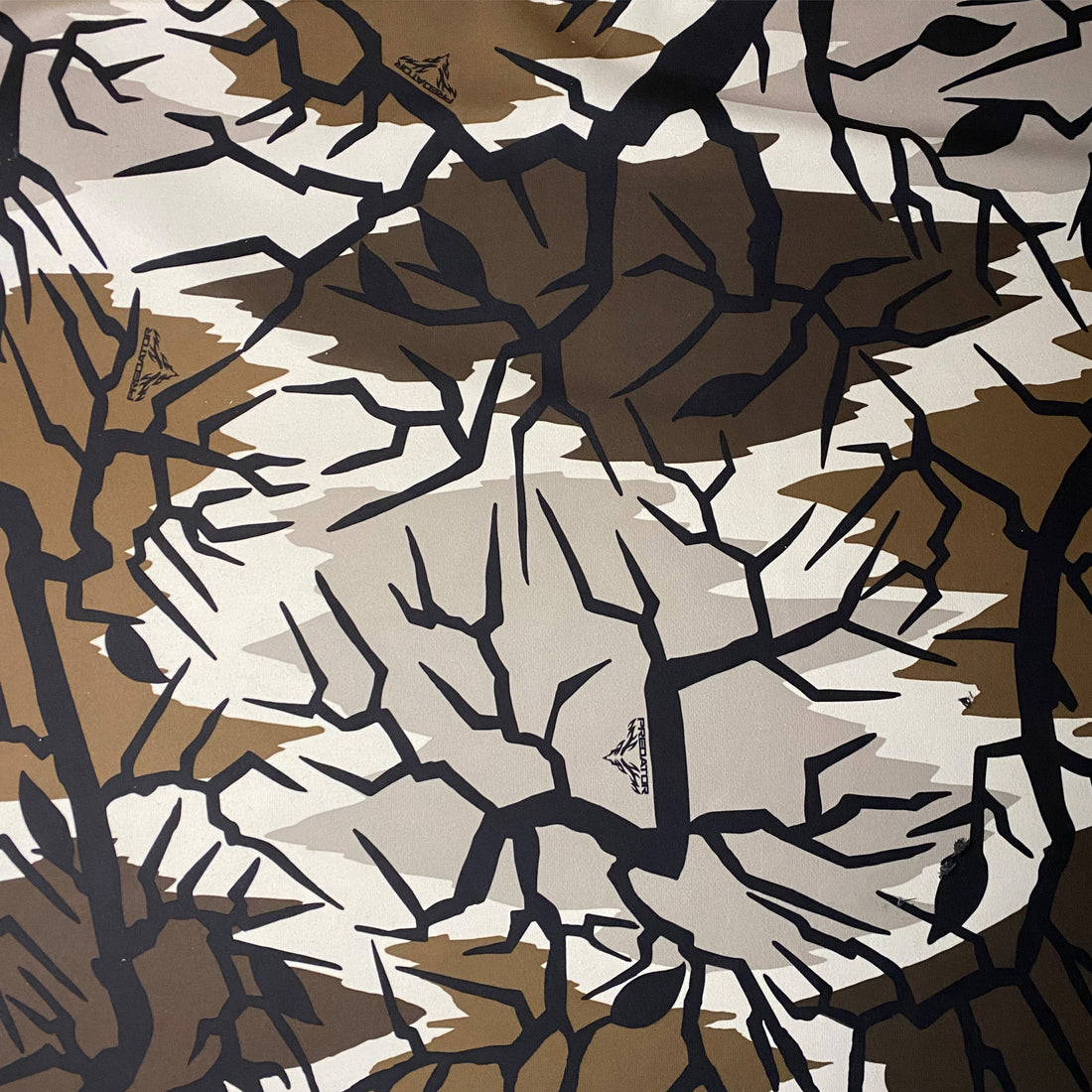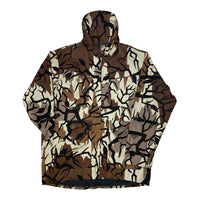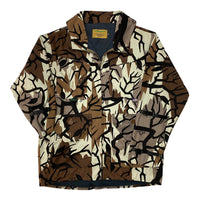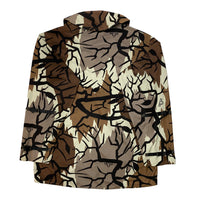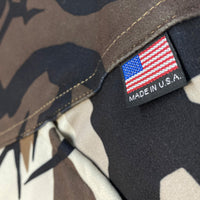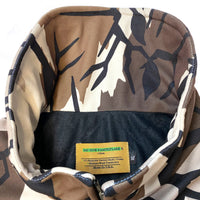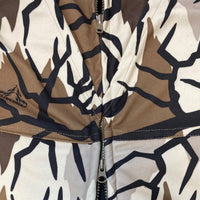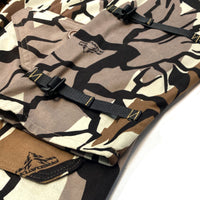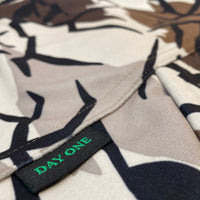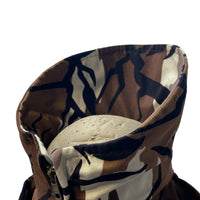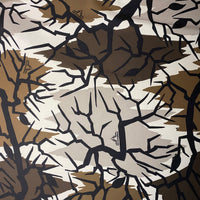 Parka | Cowboy Suede | Predator Fall Gray
Our flagship product–the ultimate piece of outerwear
Our American-made, tried-and-true Parka is the ultimate piece of outerwear for any hunt that requires you to stay warm, dry and quiet. Constructed with your choice of fabric and camouflage pattern, this foundational piece of outerwear will take you from the deserts to the arctic. Parkas are unlined to allow maximum flexibility for your conditions. Add base layers when it's cold, or wear as a shell for comfort in the early season. 


2 chest pockets, 2 hand warmer pockets all with large pocket flaps and two button holes to secure even the most loaded of pockets
Four adjustable sleeve tighteners for increased bow string clearance and weather protection
Longer cut coat-tail for extra coverage
Two-way, large-tooth YKK zipper

Unlined

Unique Weather Check collar that stands taller to block wind
Made in America
Please note, most items are made-to-order. As such, please allow up to six weeks for your order to ship.
Due to manufacturing and printing tolerances, slight variation between the camouflages depicted here and the actual product are possible. Additionally, the color and finish of our findings and other materials (zippers, buttons, etc.) are subject to change without notice.
LEARN MORE ABOUT OUR BEST-SELLER
THE DAY ONE PARKA
Features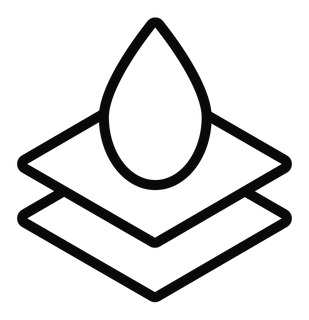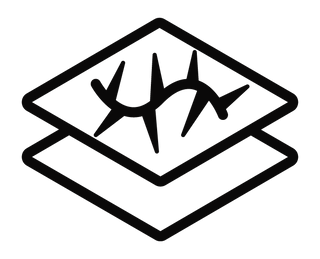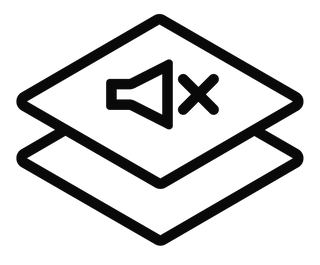 Day One Camo Prints
ASAT Camo
ASAT stands for All Season, All Terrain, and it lives up to its name. A favorite of many hunters for decades, it's a versatile camouflage that works just about anywhere.
Predator Grey Camo
Fall Gray is an early or late season pattern which provides extreme break up of the human silhouette, from tree stand hunting to chasing elk in the Aspens of the Western Rockies. Because of its effectiveness and flexibility, Fall Gray reigns as the long-time favorite of many die-hard hunters across the country.  
Window Camo
WINDOWcamo is our own camo pattern that goes deeper than the traditional, flat-surface plane found on most classic camos.  This brand-new pattern directs the animal's eyesight down the diminishing branch design, leading to a background of empty space. This new dimensional pattern dissolves the hunter's visual presence in a number of environments
Excellent quality, very quiet as well.
Love their product
I just got my Predator Camo - Cowboy Suede – Parka and Pants – they need better pictures and more appropriate descriptions – This stuff is handmade and obviously high-quality gear – Immediately upon receipt of my Predator Set I ordered another in the Window pattern. I can see this being all season top layer, a covering in the early fall – and layering up in the colder months. I like it! It is super quiet. Fits well. I wish I had taken the risk prior to ordering some KUIU and I would have just ordered more from them. My advice for Day One Camouflage - Seriously Day One get professional merchandising photos done, close ups, etc.…
Always wanted one, finally got one, glad I did
I took advantage of the recent sale and picked up this parka and a pair of the pants in ASAT. I really like the Predator Fall Gray Pattern especially for eastern whitetails. The parka is very well designed and seems very durable and most importantly...... quiet!!! I feel very confident bowhunting in this parka. I don't think you can go wrong with Day One Camo, made in the USA and made for serious hunters.
Awesome feel and fit. I love it.