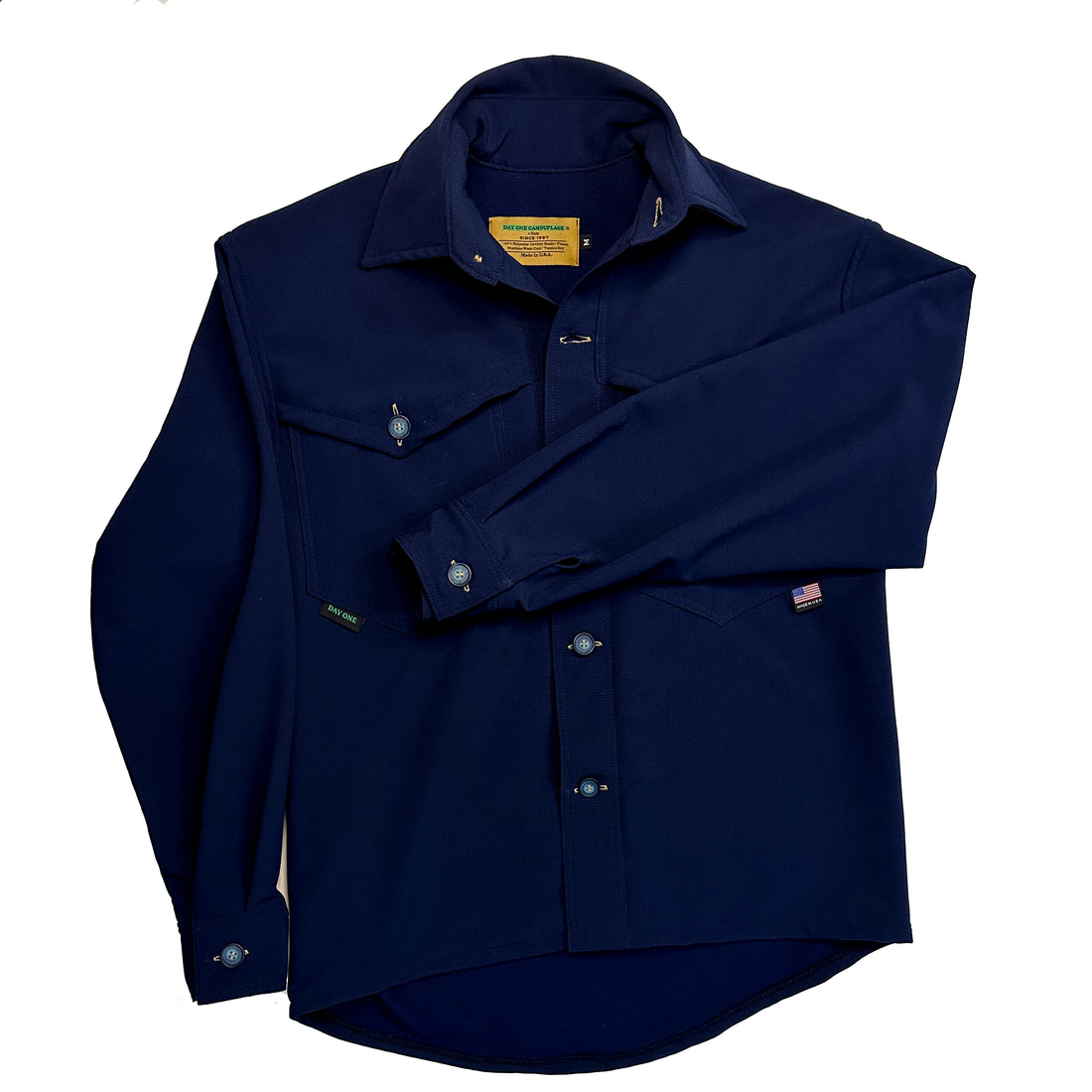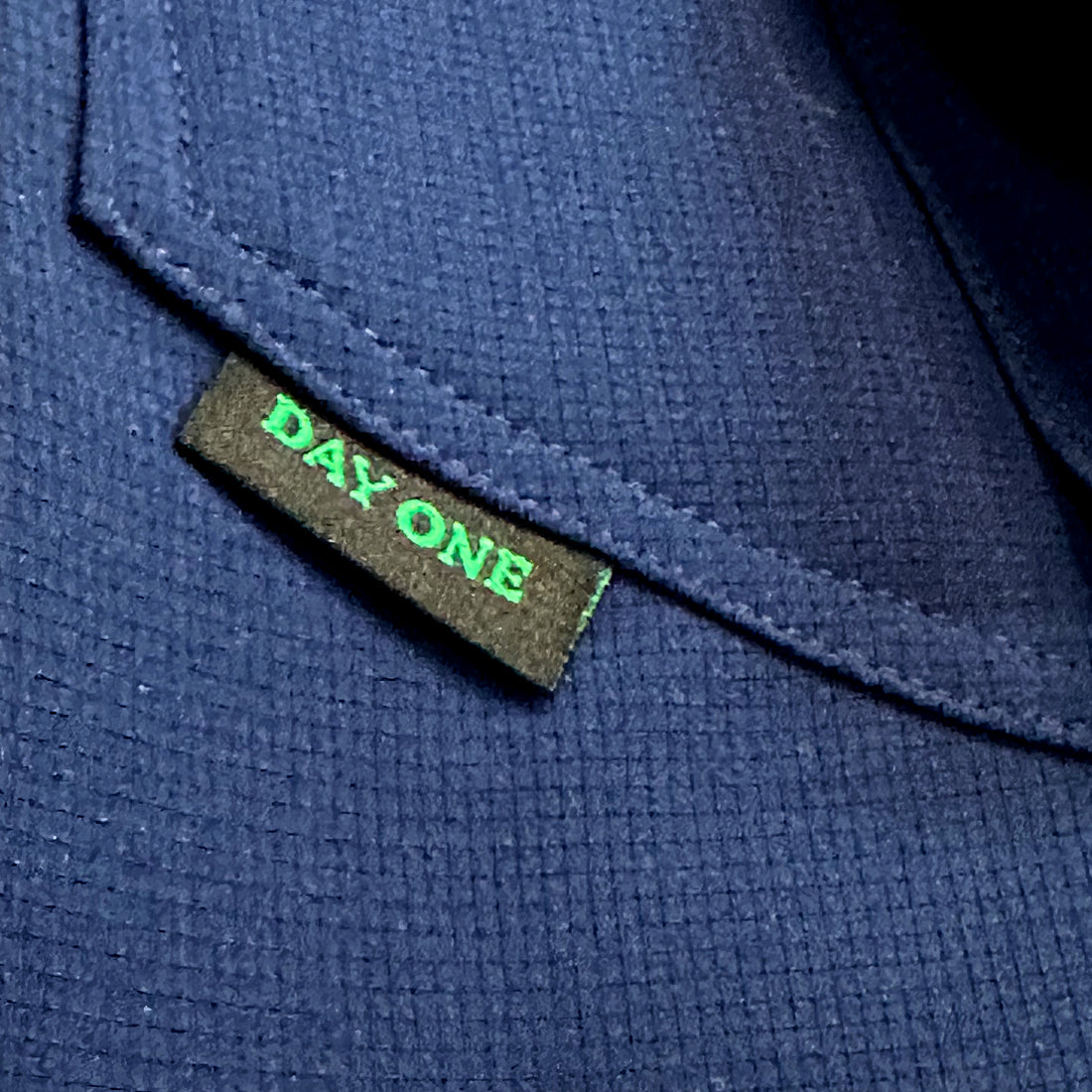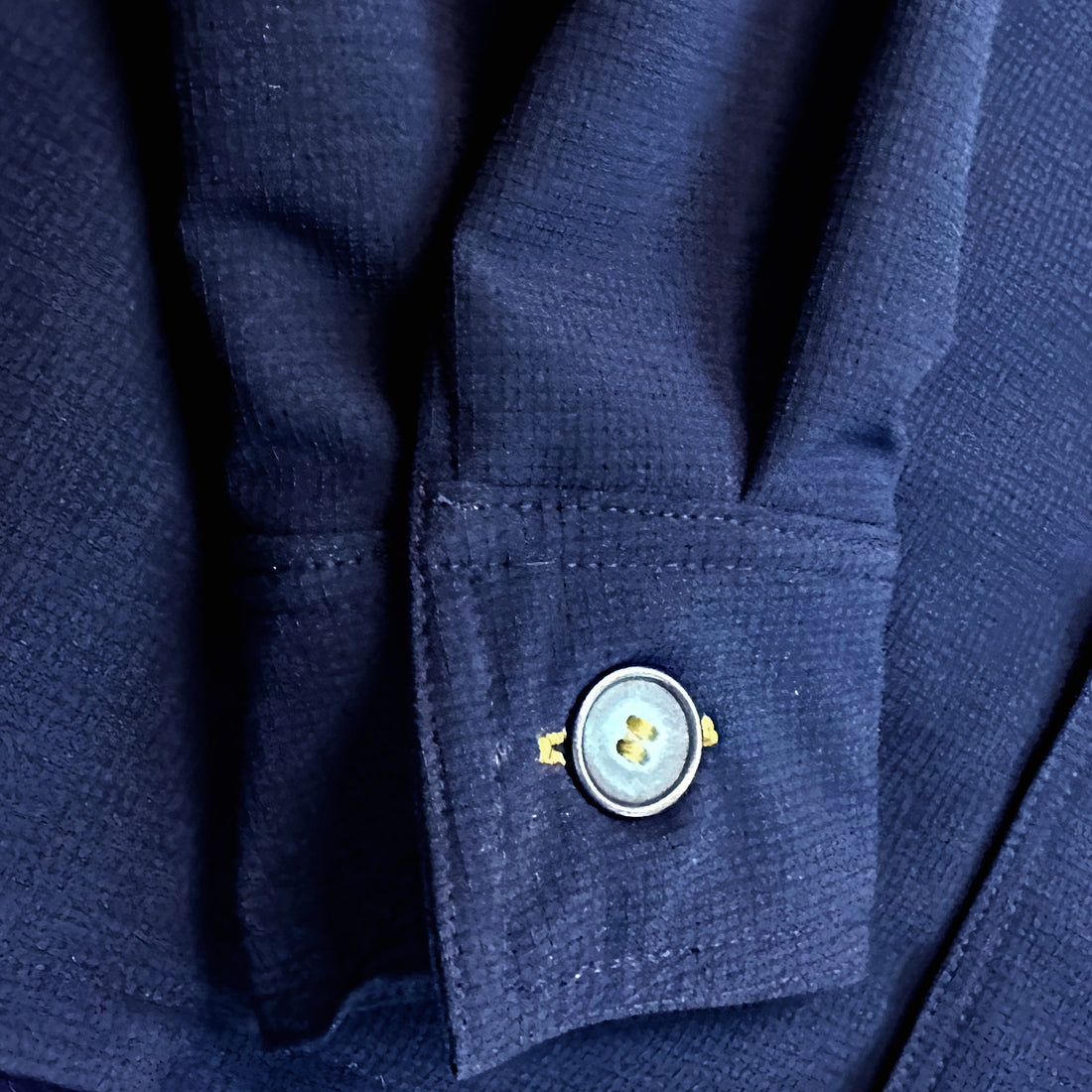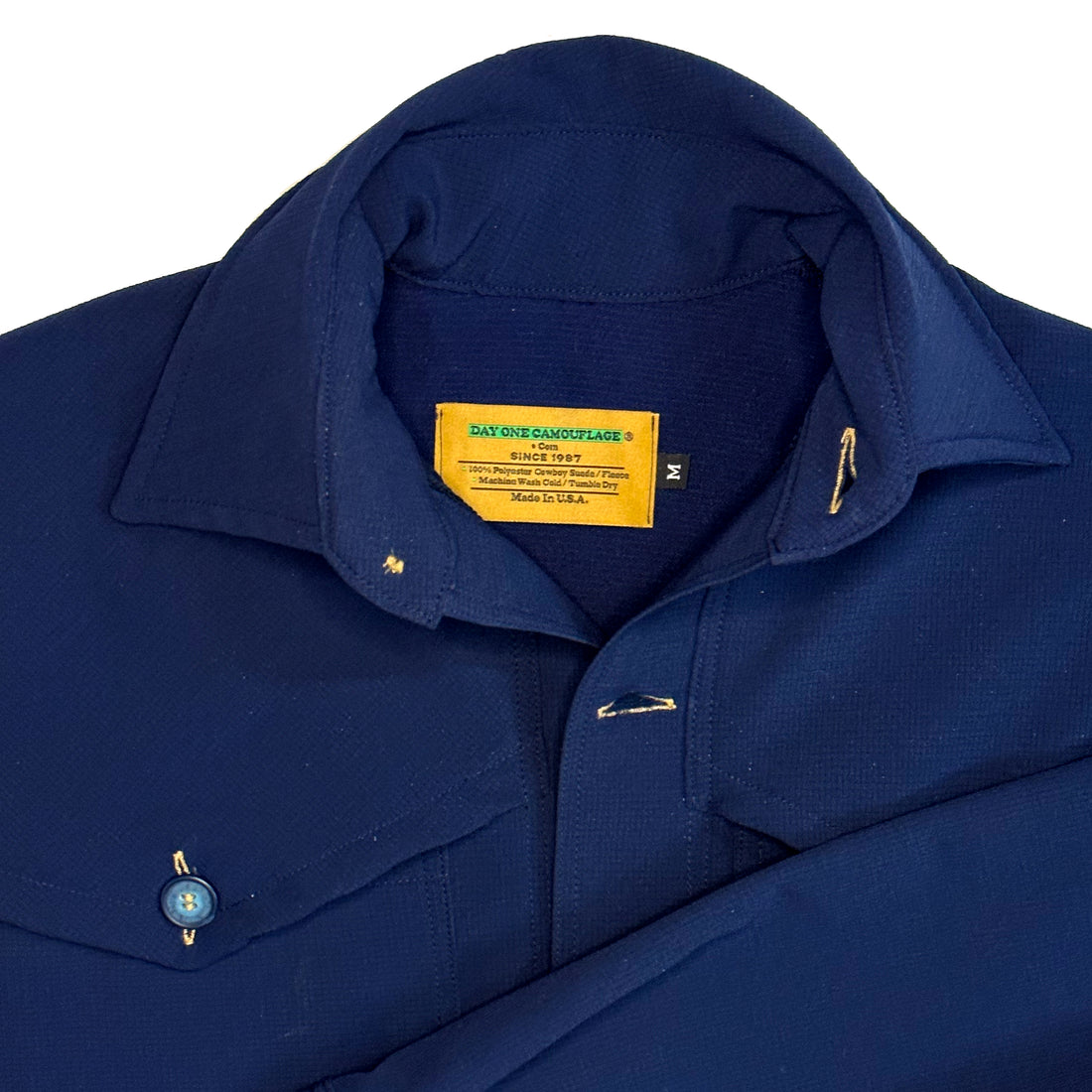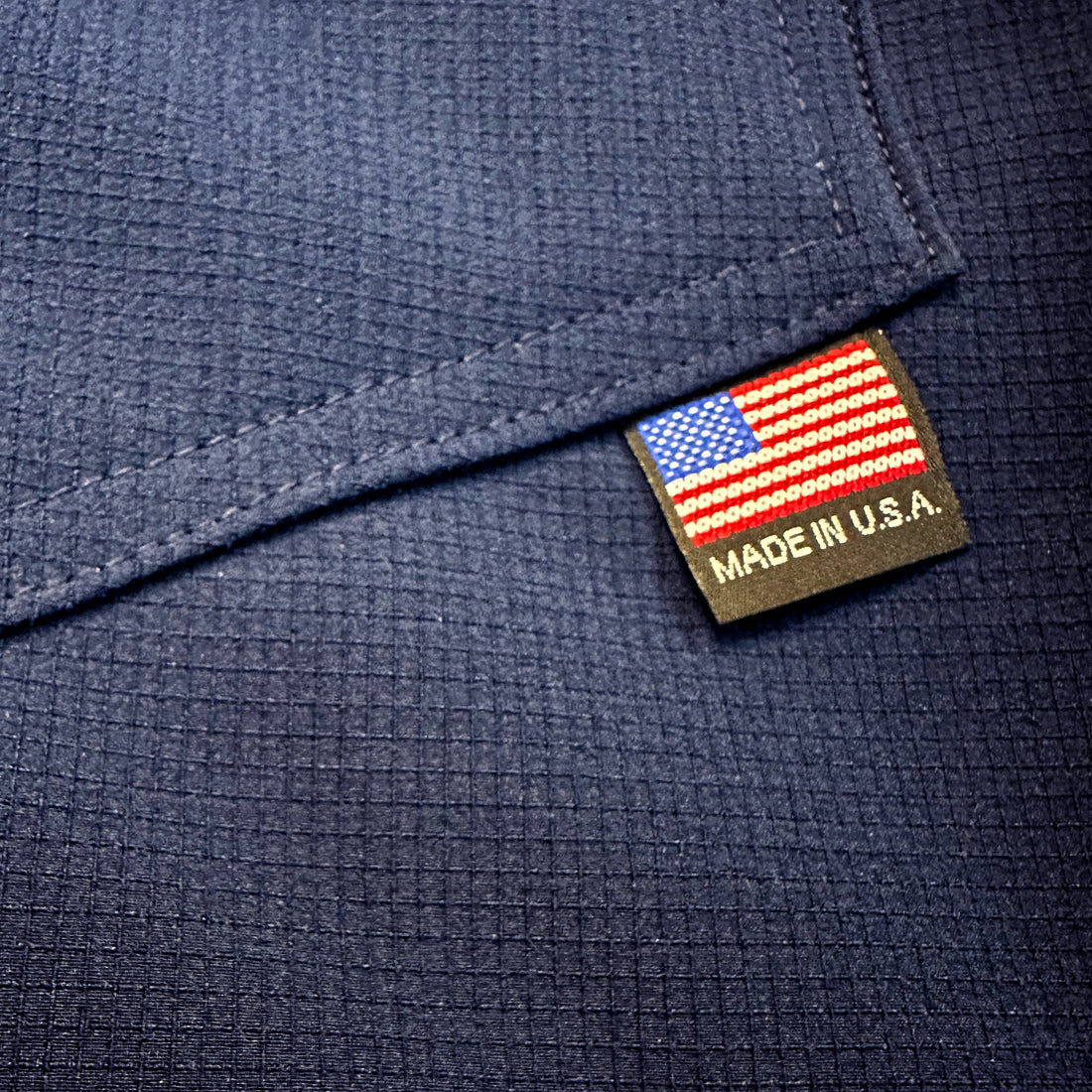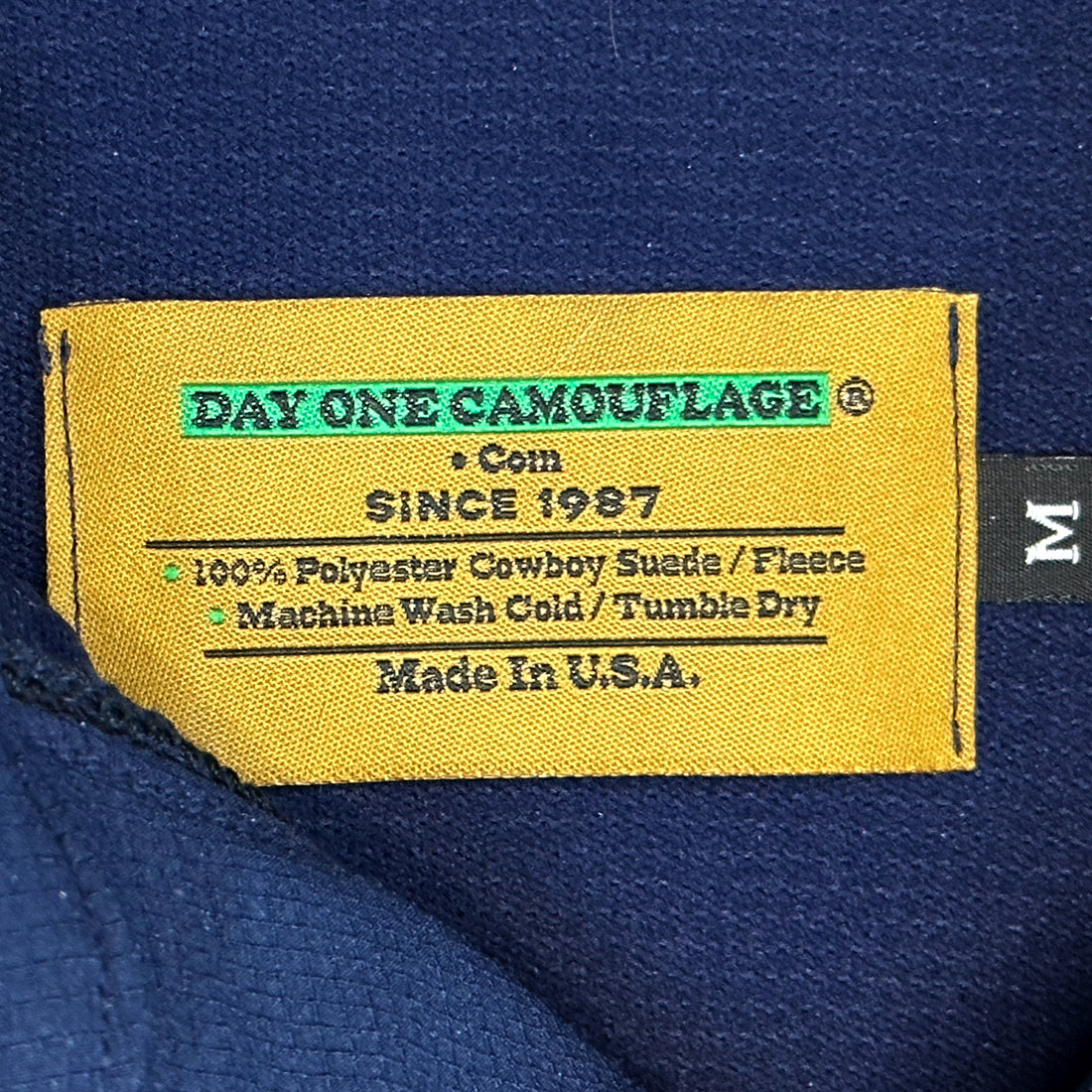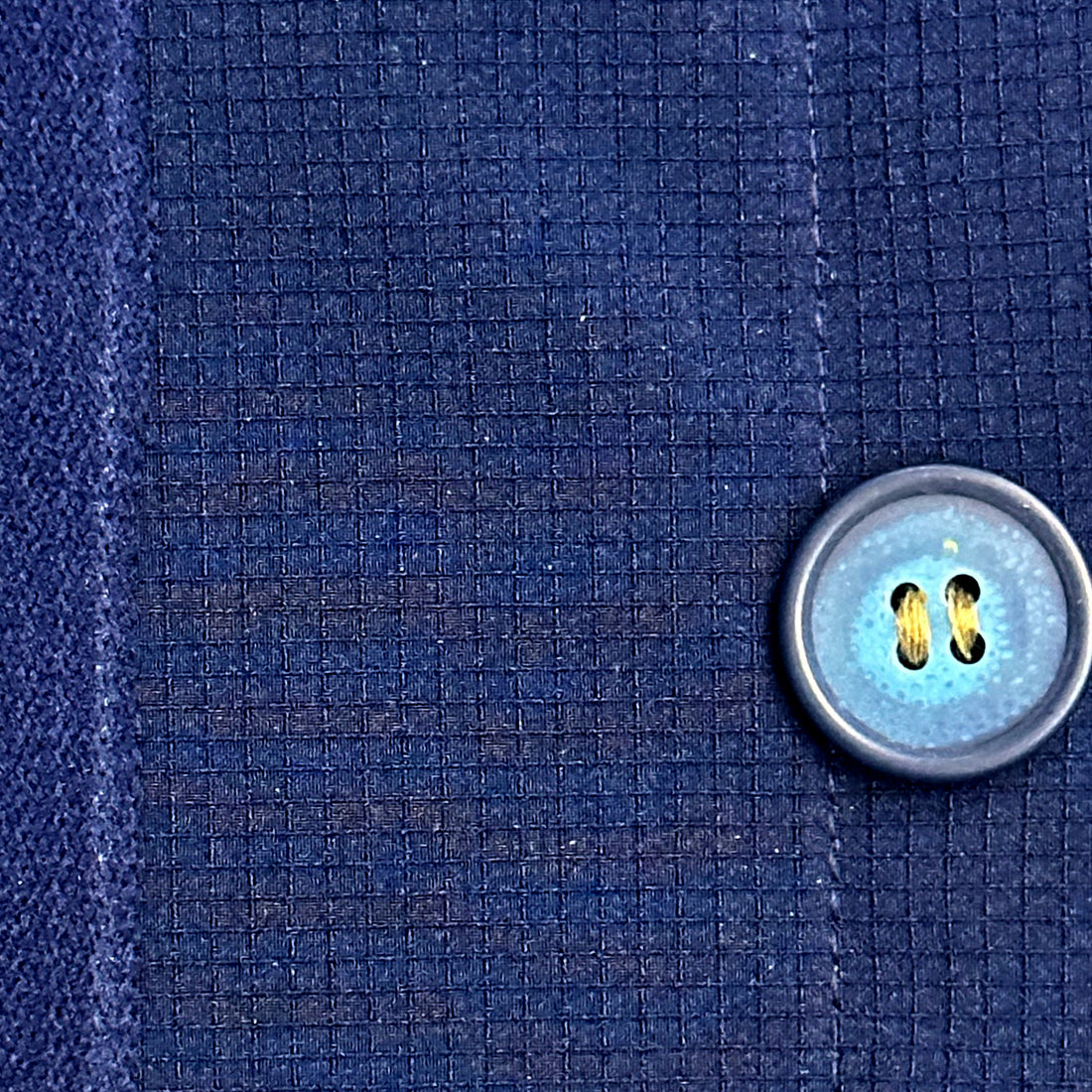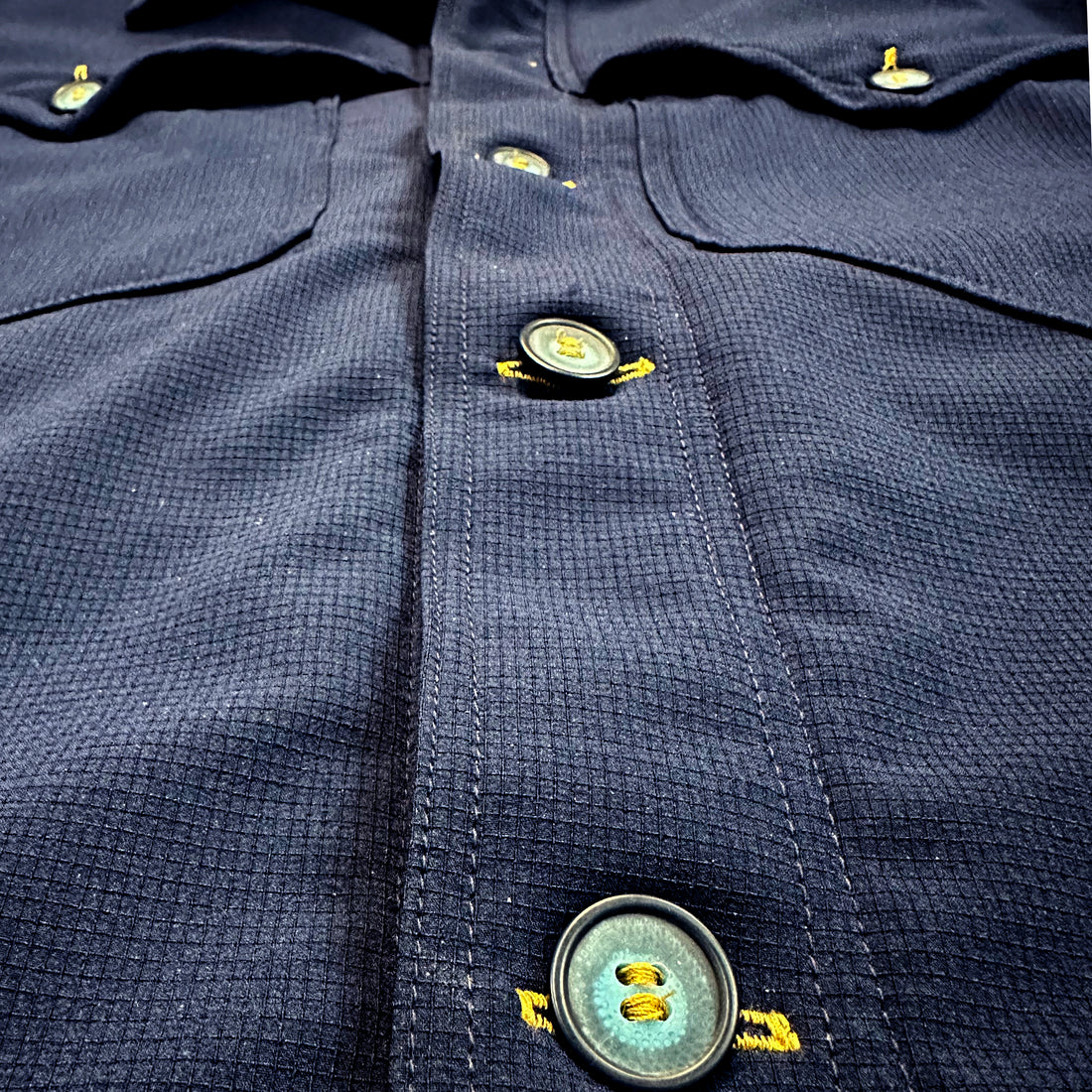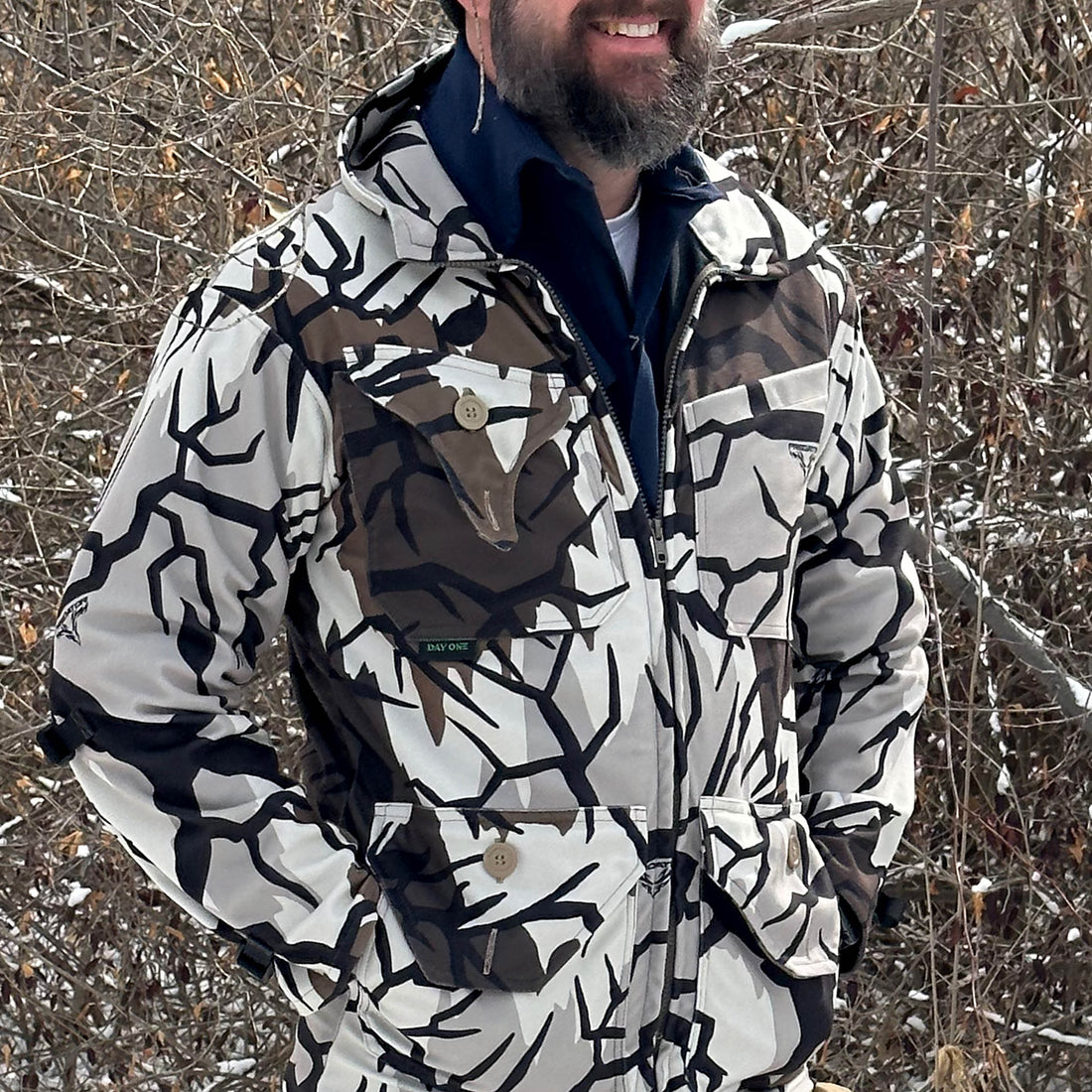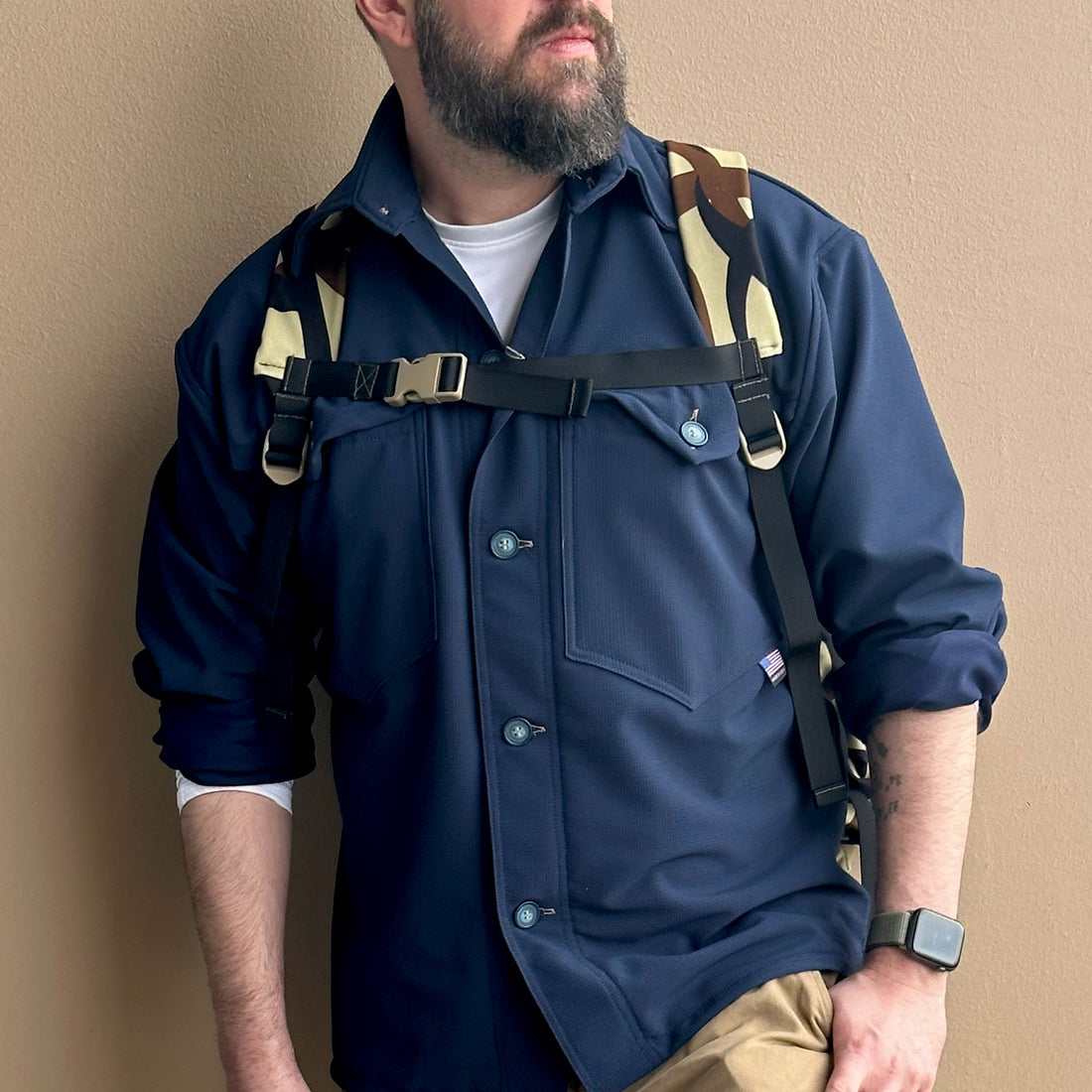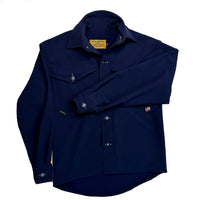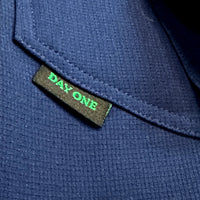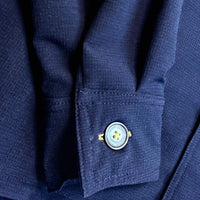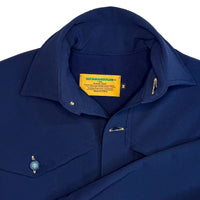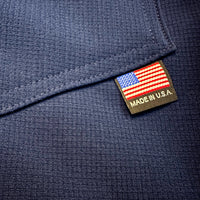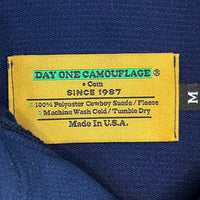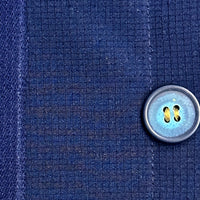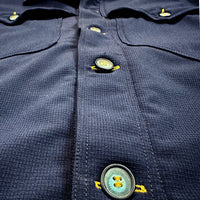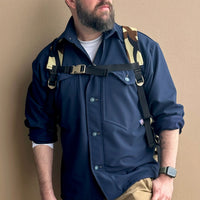 Special Edition Stretch Ripstop Western Shirt
Functional enough for the hunt, comfortable enough to wear out
*UPDATE* This item is SOLD OUT!
We've been making our Western Shirt for decades, and it has been a tried-and-true
garment. Gary says "For big airplanes or small 4x4s, horses or boats, this shirt will
be good-looking and comfortable. Great in camp." Exceptional for travel to and from hunts, and an easy pick to wear around the campfire.

We found this incredible DriFit wicking ripstop fabric with a rugged exterior and soft
terry inside from Seattle Fabrics and have absolutely loved its performance. In navy
blue, it got so many compliments we decided to make a special edition run of them.
Fabric: 210 GSM, 84% Polyester, 16% Spandex

Western yoke is double-layered and carried over front and back

Yoke flapped and oversized chest pockets

Big buttons on everything, even on cuffs

Sized generously–for a trimmer fit, we recommend you size down one size

Made in America
Also, for those who embroider, the clean and spacious design of the large yoke is
great for a company logo above the chest pocket!
*Please note, this product is a preorder. We expect to ship these by May 2023. You'll receive an email when your preorder ships. Please note that photos show preproduction samples and some trim is subject to change without notice.
Please note, most items are made-to-order. As such, please allow up to six weeks for your order to ship.
Due to manufacturing and printing tolerances, slight variation between the camouflages depicted here and the actual product are possible. Additionally, the color and finish of our findings and other materials (zippers, buttons, etc.) are subject to change without notice.
LEARN MORE ABOUT OUR BEST-SELLER
THE DAY ONE PARKA
Features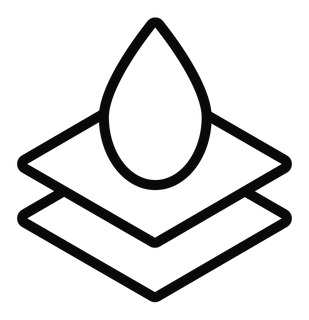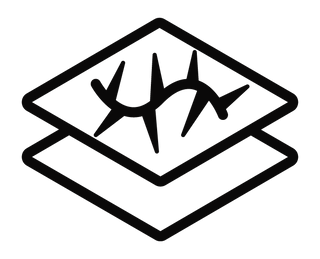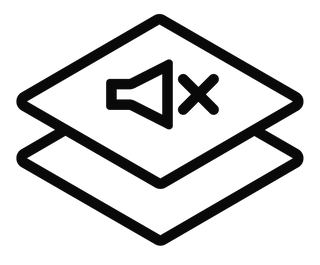 Day One Camo Prints
ASAT Camo
ASAT stands for All Season, All Terrain, and it lives up to its name. A favorite of many hunters for decades, it's a versatile camouflage that works just about anywhere.
Predator Grey Camo
Fall Gray is an early or late season pattern which provides extreme break up of the human silhouette, from tree stand hunting to chasing elk in the Aspens of the Western Rockies. Because of its effectiveness and flexibility, Fall Gray reigns as the long-time favorite of many die-hard hunters across the country.  
Window Camo
WINDOWcamo is our own camo pattern that goes deeper than the traditional, flat-surface plane found on most classic camos.  This brand-new pattern directs the animal's eyesight down the diminishing branch design, leading to a background of empty space. This new dimensional pattern dissolves the hunter's visual presence in a number of environments